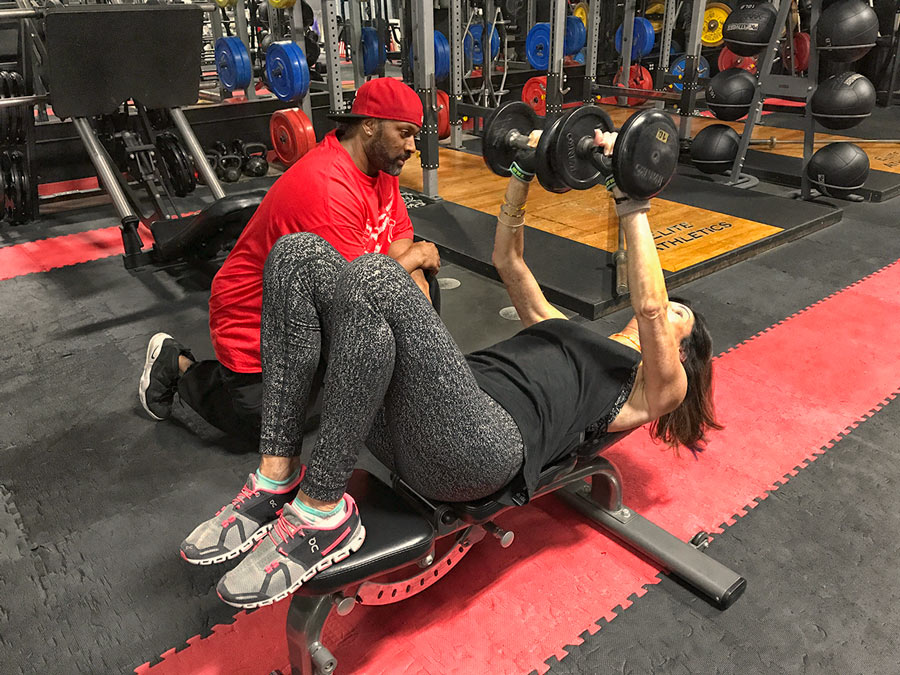 Personal Training / Gym Access
Contact NCF for More Details
We offer a wide variety in training options from one on one personal training to small groups. New Chapter Fitness doesn't just have one training style – we offer the appropriate trainers and training styles to help you achieve your desired results.
Access to New Chapter Fitness facility for training only

Schedule with our in-house trainers

Mobile app to manage your schedule / text notifications
Contact Us!
*Personal Training clients may only visit New Chapter Fitness and access gym equipment during a private session.
"Some of the absolute best trainers in the area have made New Chapter Fitness their home where we design and implement training programs to achieve results that you just can't get anywhere else!"

– Jonathan Williams, NCF Founder